BOMA Austin - Event Information - BOMA Austin
Event Name:
BOMI Course: Ethics is Good Business ShortCourse
Event Type(s):
BOMI Designation Courses

Description:
Ethics Is Good Business® ShortCourse™ will provide you with the tools to make sound ethical decisions. As you will discover, the information in this coursebook provides a framework for analyzing and responding to ethical problems. During this ShortCourse, you will read passages that reinforce the key concepts and issues presented. You will also encounter specific case studies that illustrate the need for you to have a firm ethical foundation for the decisions you will make.
Upon successful completion of this course, learners will be able to:
Demonstrate an understanding of fundamental ethical terms
Understand moral reasoning
Identify potential ethical challenges and apply two theoretical ethical approaches to them
Resolve difficult issues by employing an ethical decision-making model
Cite examples of companies embracing a triple bottom line philosophy, and identify how the concept can be implemented in your organization
Key topic areas:
the triple bottom line • tenant relations • confidentiality • recordkeeping • trade secrets • proper use of funds • conflicts of interest
Applies to: FMA® and RPA® designations
USGBC Recommendation:
6 GBCI continuing education hours toward the LEED Credential Maintenance Program
Instructor:
Chad Williams, MBA
Cogent Enterprises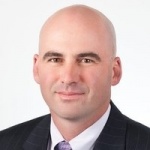 Class Schedule:
Registration will start at 8:00 am
Class will start promptly at 8:30 am
This class is downtown so give yourself ample driving time to arrive on time
Lunch will be held onsite at 12:00 pm
Class will conclude at 5:00 pm


Event Time:
8:00 AM - 5:00 PM Central
Details:
Registration Fees:
$375 for BOMA Austin & AAFAME Members
$425 for those that are not members
New Students will be charged a $250 enrollment fee

Other details:
Student manuals will be delivered to address provided 7-10 days after registration
E-books available for an additional $50 fee
Food is provided at the classes - bring your own water bottle
Parking will be validated
For those looking for hotels should search around the downtown Austin area