BOMA Austin - Event Information - BOMA Austin
Event Name:
BOMI Course: Asset Management
Event Type(s):
BOMI Designation Courses

Description:
Asset Management was developed to help property managers understand the role an asset manager fills in the commercial real estate world and how a property manager relates to asset management. If you are a facility manager, you will notice that day-to-day management of buildings is linked to property managers throughout this coursebook. In reality, you can interchange the term facility manager with property manager quite frequently.
You will become familiar with how to measure financial performance and perform critical due diligence for both acquisition and disposition of assets. You will also learn the unique challenges of handling troubled real estate owned (REO) properties, as well as how to select and oversee a property management firm.
Upon successful completion of this course, learners will be able to:
Maximize market value for your properties and assets in any economic state
Manage troubled properties for profitable transitions
Recognize and seize opportunities missed by competitors
Build wealth, diversify investment portfolios, and fund returns
Take control of your assets and improve overall operational efficiencies
Key topic areas:
developing an asset management plan, including appropriate resources associated with the current economy • measuring financial and operational objectives, including audits and reasons for them • managing and marketing strategies for retaining and attracting tenants • acquiring, disposing of, and evaluating troubled properties for sound decision making
Applies to:
PMFP certificate
FMA® and RPA® designations
Instructor:
Chad Williams, MBA
Cogent Enterprises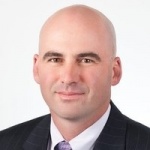 Class Schedule:
3 full days of training Thursday - Friday
Registration will start at 8:00 am first day
Class will start promptly at 8:30 am
This class is downtown so give yourself ample driving time to arrive on time
Lunch will be held onsite at 12:00 pm
Class will conclude at 5:00 pm
Event Date:
8/13/2020 - 8/15/2020

Event Time:
8:00 AM - 5:00 PM Central
Details:
Registration Fees:
$880 for BOMA Austin & AAFAME Members
$1,100 for those that are not members
New Students will be charged a $250 enrollment fee

Other details:
Student manuals will be delivered to address provided 7-10 days after registration
E-books available for an additional $50 fee
Food is provided at the classes - bring your own water bottle
Parking will be validated
For those looking for hotels should search around the downtown Austin area
Outlook/ vCalendar/ Google: