BOMA Austin - Event Information - BOMA Austin
Event Name:
BOMI Course: Electrical Systems and Illumination
Event Type(s):
BOMI Designation Courses

Description:
This class will be held in person with social distancing measures - limited to 8 students.

Electrical Systems and Illumination is about understanding the electrical systems and illumination in buildings and facilities. Specifically, the chapters in this text address the fundamentals of electricity, electric circuits and circuit protection, lighting systems, power distribution, motors and motor maintenance, electrical system installation, and electrical safety practices.
Upon successful completion of this course, learners will be able to:
Explain fundamental concepts of electricity and electrical circuitry
Employ metering devices to measure electricity consumption
Trace the path of power, from its generation at the utility to distribution throughout your facility
Comprehend electrical symbols used in block diagrams, schematics, installation drawings, and other construction drawings
Distinguish among the various types of wires, cables, splices, and conduit used in commercial properties
Describe devices and practices used in circuit protection
Summarize lighting principles related to measurement, efficiency, maintenance, and resource conservation
Install, monitor, and maintain motors and starters
Practice life-saving safety procedures, including lockout/tagout, when working with electrical equipment
Key topic areas:
sources of electricity • electrical safety • electrical circuits • electric meters • cables, terminations, and conduits • light sources, fixtures, and maintenance • electric motor basics and maintenance
Applies to:
BEC certificate
SMA® and SMT® designations
USGBC Recommendation:
24 GBCI continuing education hours toward the LEED Credential Maintenance Program
Instructor:
Michael Emma
RPA, FMA, and SMA designations. Texas Salesperson License, LEED Green Associate
Chief Engineer, Cushman & Wakefield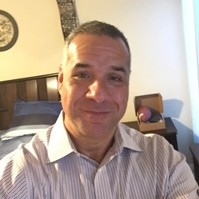 Class Schedule:
Held every WEDNESDAY from 6pm - 9pm
First day of class will be September 30th, 2020
Last day of class will be November 18th, 2020
Event Time:
6:00 PM - 9:00 PM Central
Details:
Registration Fees:
$880 for BOMA Austin & AAFAME Members
$1,100 for those that are not members
New Students will be charged a $250 enrollment fee

Other details:
Student manuals will be delivered to address provided 7-10 days after registration
E-books available for an additional $50 fee
Food is provided at the classes - bring your own water bottle
Parking will be validated
For those looking for hotels should search around the downtown Austin area